Mars Rover Landing: Curiosity Lands Early Monday Morning (RECAP)
NASA's Mars rover Curiosity has touched down on the surface of the Red Planet, completing a 154-million-mile journey, and marking the beginning of a new era in planetary exploration.
But landing on Mars wasn't easy. NASA engineers have actually come to refer to the entry, descent and landing (EDL) of the spacecraft as "seven minutes of terror."

Curiosity, which weighs a ton and is about the size of a small SUV, approached Mars at about 13,000 miles per hour. When the Martian atmosphere slowed the craft to about 900 miles per hour, a supersonic parachute deployed, slowing the craft even further. But the rover was still descending too quickly to land in one piece.

After the rover separated from the parachute, rocket motors fired, continuing to slow the descent. Then, at about 60 feet above the surface, a "sky-crane" lowered the rover to its new home on the Red Planet.

According to NASA, the rover touched down at approximately 1:30 a.m. EDT.
It's sad that this doesn't get more attention (wasn't the lead story on any morning shows as far as I can tell) because it's a truly incredible feat. This is one area of American exceptionalism that truly inspires me and is a feat not just for the USA but all of human kind. Looking at these photos makes me want to cry tears of joy.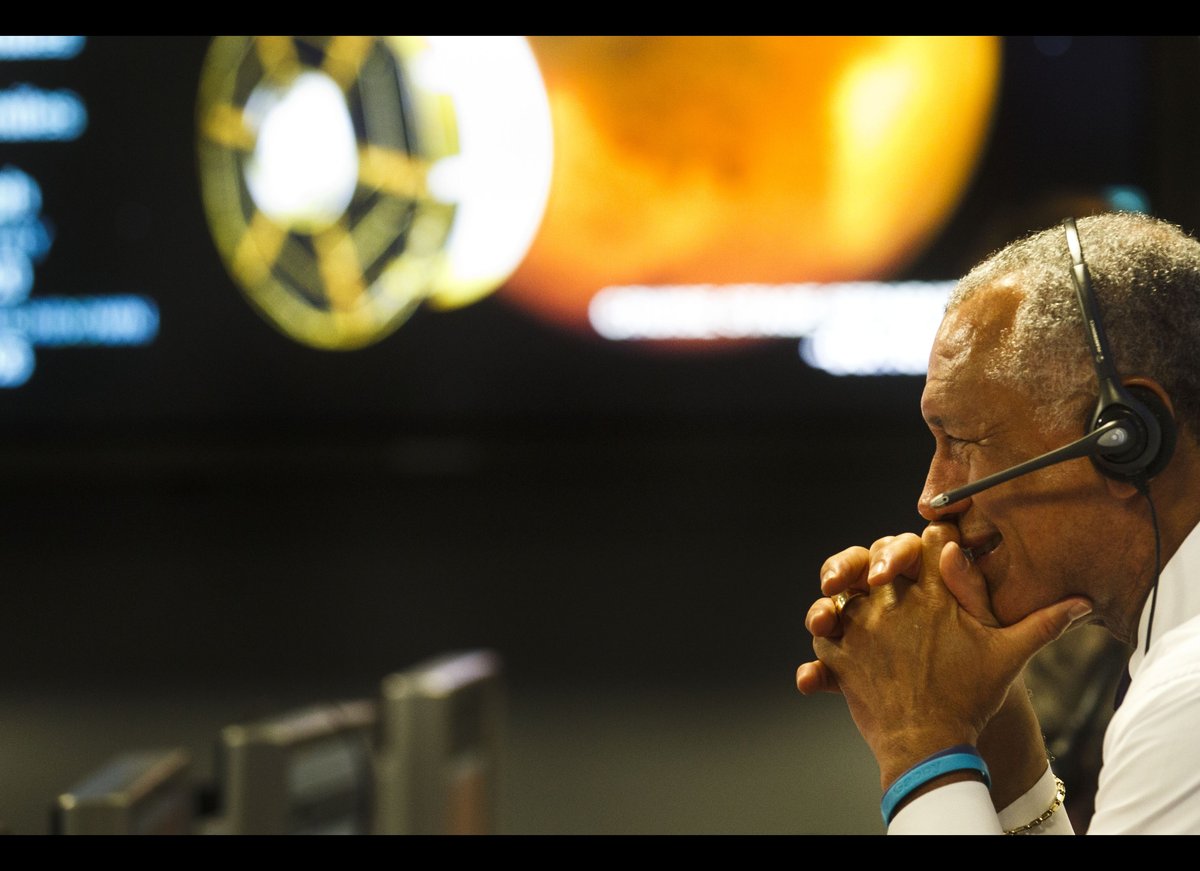 [img]http://i.huffpost.com/gadgets/slideshows/243014/slide_243014_1333968_free.jpgp/img]