Perhaps we should start putting all Obama threads here...
White House Tweets Photo of Obama and Rainbow in Curious Alignment. Reaction Is as Sarcastic as You'd Expect.
President Barack Obama was photographed atop the steps of Air Force One on Thursday in Jamaica, waving to those below as he boarded the plane.
And there was a rainbow in the background.
All well and good — but on Friday the White House tweeted a photo of Obama and the rainbow at a decidedly different angle: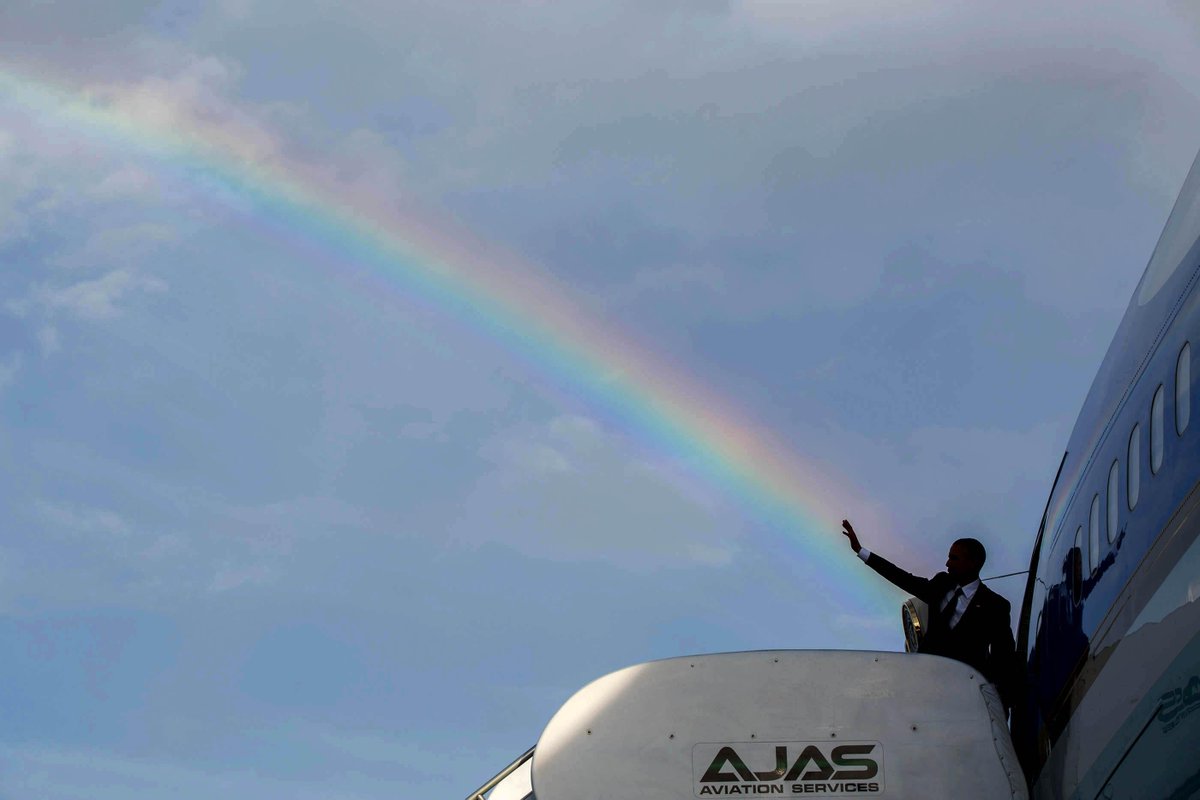 It was accompanied by the following Obama quotation: "With hard work and hope, change is always within our reach."